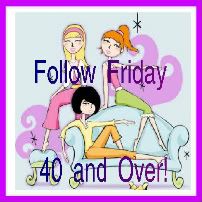 Why do kids get to have all the fun? Huh? Really, if we are the bread winners and pay all the bills, then shouldn't we get some of the perks. Just because we drive the car and can go when we wish....ha, sure sure! But no, don't you wish you could kick back and have fun like you did when you was a kid?
What was some of your favorite things to do? Mine was (well duh) reading of course. But I loved when we would color. Honestly. We had a box full of coloring books and a big metal coffee can with all kinds of crayons there. We would take the daily paper and cover the table top with it. Dump out all the crayons in the middle then all gather around the dining table. Sitting there with my brothers and sisters, quite often my mother too, talking about the day as we scribbled away at our mini masterpieces. Coloring outside the lines of life is what it felt like. I loved it.
Well, I got to do some of that again. Not the same of course. But in a different venue. RoseArt has put out
Color Blanks
. It is a plastic figure that you can color the way you wish. On this one I was stingy. When it arrived of course Princess Emma wanted it. But no, I wanted to be the kid this time. I wanted to have fun. I wanted to throw the fit and kick my heels and say it was mine........well not that! But still, you get the jest of it. So I gritted my teeth and tried very nicely to tell her no. And succeeded too! One point for me.
I had fun one afternoon this week. Just sitting here coloring. Letting my own thoughts wonder. Telling my own story of life to myself. Color has that effect to me. To let you dream a little during the day. Oh and you wanna see what I made? Well here it is. (I used permanent markers and stickers.) It started off....well BLANK! But with a lil swish and swash.....it became my own personal toy.
Yeah, that is mine. Fun to do. I put a lil coffee cup on front in honor of my favorite thing to drink.
And I did use the stickers that came with it for the eyes, mouth and design on the cup. Otherwise it was just fun to color for me. I am especially proud of that button nose. Ha Ha. Found I could smudge the markers to get the look I wanted.
Oh and of course, my signature is on here too. See on top of the head!
So yes, you can be a kid sometimes. Heck you can even share with the kids. I think to have each make their own would be a blast. Have your on blankity unblankity family, huh?
You can start off by printing some
Color Blanks coloring pages
. See what you wanna do. Then.....you are ready for the real thing. Oh, I was lucky. They sent this one to me. So now I have my own lil desk toy that I created. Too cool! Of course, as always....no pay.